Food Grade Bag & Cloth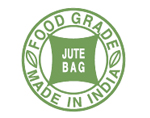 Bally Jute Mills in association with Indian Jute Industries' Research Association was the first to develop and successfully implement the commercial production of Hydrocarbon Free jute bags and cloth by using Rice Bran Oil II (RBO II) as a substitute to Jute Batching Oil (JBO) in the jute industry. Earlier it was found that jute bags (used in cocoa packaging) manufactured through JBO process led to hydrocarbon contamination in the food stuff. With RBO process jute bags have been declared safe for packaging of food products like cocoa, coffee, peanuts, hazelnuts, rice and other grains. The use of RBO has also been approved by the IOCCC.
Jute Sacks
Food grade jute sacks like A.Twill, B.Twill, D.W. Flour Bags, Heavy Cees Bags, Liverpool Hessian Bags, Sugar Bags, Sand Bags and Box Bags are manufactured for packaging purposes.
Scrim Fabrics

We are amongst the largest manufacturers of scrim cloth; from 40 to 200 cm width in roll lengths of 2,000 to 5,000 metres. Scrim is used for making woven and non-woven products; which are used in the construction industry, horticulture and for making Jute Felt.
FABRICS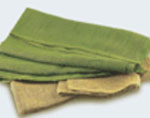 Various qualities of pure jute and blended fabrics - double warp, tarpaulin, canvas, jute-cotton and jute-PP are produced at the Group's mills conforming to stringent quality standards. At our plants modern projectile and shuttleless Sulzer, STB and Gunne looms deliver 100% flawless weaving. The dyeing and bleaching units ensure consistency in colour and shade of the fabric. We also undertake Pantone colour matching jobs.
Yarn & Twine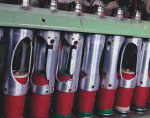 Our jute yarn manufacturing unit is unique in the jute industry because of its high-speed drawing frames, modern ring spinning frames and intersecting gills in the initial stages, which delivers the highest standards of quality in the yarn. Electronic scanners and bigger package modern twist frames ensure lesser number of knots per 1,000 metres.
Floor Covering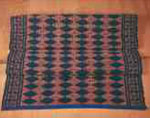 Created in the traditional artistry of Indian weavers that goes back nearly TM 3,500 years, the Earth Floors is a wide variety of floor coverings, rugs (hand painted as well as designer printed), runners and matting for imparting an elegant look to the interiors.

Earth Floors are made of 100% jute, jute-cotton blend, jute-sisal blend and jute-natural grass blend, with borders in dyed jute, cotton, linen and canvas. Dobby and Jacquard matting are also manufactured and have found recognition in the global market.

These are heat insulating, long-lasting, natural and eco-friendly and create a cosy and soothing environ in your home or office.
Printed Rice Bag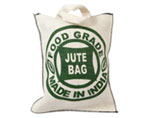 Bags for packaging of rice are manufactured in our mills keeping the strictest quality controls in mind. Our customers include international Fortune 500 companies. Our bags can be found at departmental and grocery stores across the USA , Middle East, Russia, Europe and Australia.
Wine Bags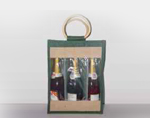 Our unique wine bags are made for carrying single bottle and two to six bottles. Each wine bag is attractively coloured, designed and laminated from inside. These bags come in various shapes, sizes and colours and can be customised as per the customer's need.
Carpet Backing

We produce a wide range of broad-width carpet backing cloth varying from 104 inch to 206 inch - both in plain as well as sateen weave. To suit the requirements of the carpet industry these backings are produced in different weights and constructions for use as primary and secondary backing.
Webbing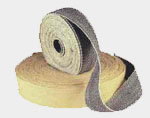 All types of webbing in various widths and weights in 100% jute, jutecotton and in different weaves like plain, 2/1 matt, 2/2 matt, twill, herringbone etc. are produced in our mills to meet the requirements of dependent sectors.
Odurless Cloth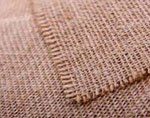 It is used for packaging of rice as well as tea leaves grown in India. Our produce is used by well-known tea brands of India.
Garden Twine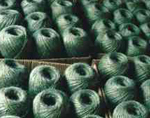 We offer a wide range of natural colour as well as dyed twines. The twine is available in different packages like coreless spools of different traverses; balls, large cones and straight centre spools. Weight of the twine products ranges from 50 gm. to 12 kg. These may be stretch wrap, carton, pallet or truss packed, to suit customer's requirements.